SPECIAL:  Hawaii Wedding Packages Starting at $1,500.00!
Let us help you make your Hawaii Wedding the event of your lifetime! Best of all, you don't have to spend a fortune for your wedding in paradise. Weddings can be performed on your choice of some of Hawaii's most romantic and breathtaking beaches, right here on our property, or at the venue of your choice.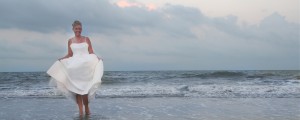 We specialize in small, intimate weddings with true aloha, whether you prefer a private wedding with only the bride and groom in attendance or you wish to have a small wedding party. Let us take care of everything for you, and make your wedding a tropical dream come true!
Contact us today to plan your Hawaiian Wedding: call +1 808 212 1942 or toll-free at 1 (800) 294-2924 or email us at info@KauaiBeachInn.com
Click Here to Check Pricing & Availability for Any of Our Rooms or Suites
Learn More About
Our Suites & Rooms | Our Property
Our Delicious Breakfast Served Daily