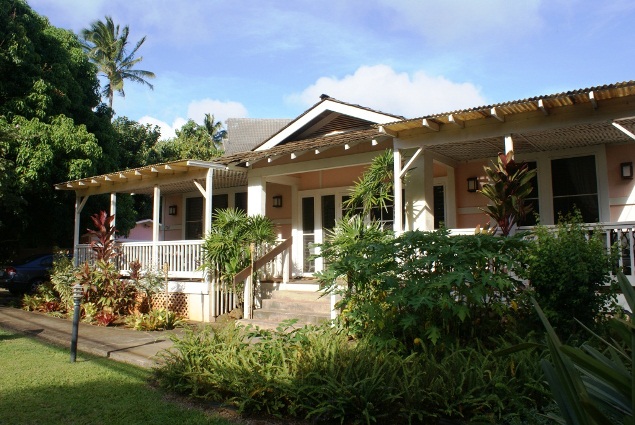 There are many things to enjoy here at the Kauai Beach Inn, but one of the most noteworthy features are the lanais. To begin with, a definition is probably in order. It seems there's a bit of controversy and misunderstanding on the mainland and in other parts of the world as to what exactly a lanai is.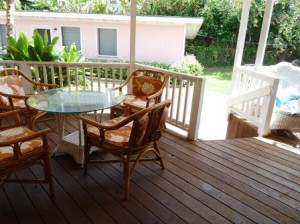 Here in Hawaii, where the temperatures year round at sea level generally range from 75 – 85° F (23 – 30° C) and the trade winds keep everything nice and comfortable, we really don't need walls, let alone air conditioners. Because of this, lanais (a Hawaiian word meaning "porch" or "veranda," but typically used to describe "a veranda or roofed patio often furnished and used as a living room") are very popular here.
So popular, in fact, that here at the Kauai Beach Inn we have 3 of them. This may take a bit of getting used to for those of you not familiar with Hawaii, but basically our lanais are extensions of our guest rooms where our guests can relax in comfort and do many of the things they would normally do inside.

Suites & Rooms at Kauai Beach Inn: Plumeria Suite | Bougainvillea Suite | Orchid Room | Ginger Room